Happy new school year, I hope this blog post finds you well and you are settling back into the swing of things. Please excuse the length of this post, but it contains important information regarding your Exam Access Arrangement requirements.
As you are likely aware, on the 31st August 2019 (nothing like getting lots of notice!) the JCQ made some significant changes to Exam Access Arrangement requirements for this coming school year.
This means there are some important steps for you to be aware of and some of the costs associated with exam access tests will be changing.
---
A short summary of the changes are as follows: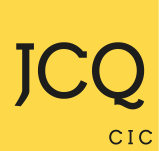 ECHP pupils do not require a Form 8 to be completed for their access arrangements or their online application.
The Form 8 itself has changed and is now in 3 parts, you can find the new form here.
The data protection sheet has also changed and you can find it here.
Form 8's are no longer required for requesting a reader, the SENCo is now required to evidence this need and make an application online.
Extra time is no longer given for using a reader as standard, a separate application is needed, which must be evidenced through the Form 8.
---
2019 also brings the requirement of newly introduced tests. The WRAT 4 is no longer up to date and from September 2019 I will be using the WRAT 5. The WIAT-II-T is also being phased out and I will therefore be introducing the WIAT-III-T later this year.
These new tests unfortunately are more expensive to purchase and have a higher material cost, it is therefore necessary for me to pass on a small increase in my per pupil charges.
---
My standard hourly and daily consultancy rates will remain the same at £40 per hour, £240 for a six hour day. However, the costs per pupil will be changing, as follows:
£8.50 per pupil to cover assessments for Extra Time and a Scribe.
£12 per pupil to cover assessment for Extra Time, a Scribe and provide evidence of need for a Reader.
Both of the above pricing structures will still include testing for Irlen, if required. I will still also provide all the paperwork and materials, with the exception of the the data protection notice, which must be provided by you.
---
Please consider factoring in some time (I would suggest an hour) to discuss these changes when I visit, let me know if you wish to do so and I'm happy to discuss the changes further.
I am also offering the following additional services this year, should you require them:
Training both SENCo's and other staff in the changes to the Form 8 and the new evidence required for a reader, half day training, £120.
Support and training staff on the completion of the new Form 8, evidence required and applying for exam access arrangements online, full day training working with a sample of your pupils' paperwork, £240.
---
This is the first time in a number of years that the JCQ have revised these requirements, hopefully changes to these costs will not be a regular occurrence.
I look forward to seeing you soon, May.